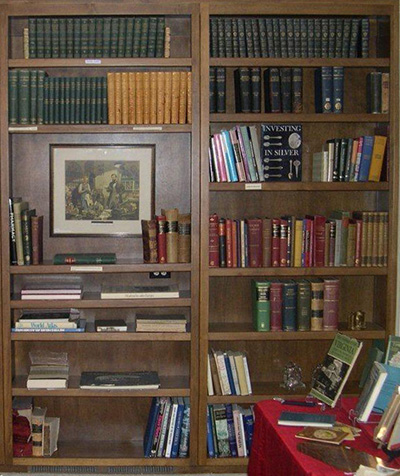 CONTACTS & RESOURCES
Sold directly to the Metropolitan Museum of Art, NYC.
Brokered the sale of a fine lace collection to Christie's South Kensington, London.
Numerous dealings with film industry/costume designers/set designers in Los Angeles.
Dealt with Sotheby's (New York),Skinner's (Boston), Butterfield's(San Francisco) and other major auction houses on behalf of client needs.
Rebecca Nohe regularly monitors the ever changing landscape of "stuff". In a given year she will have attended many Antique/Trade Shows e.g. Palm Springs Modernism Show, Santa Fe Ethnographic Show, Dallas Victoriana Show, Major Western Art & Americana. Shows in Montana, and a host of local and regional shows.