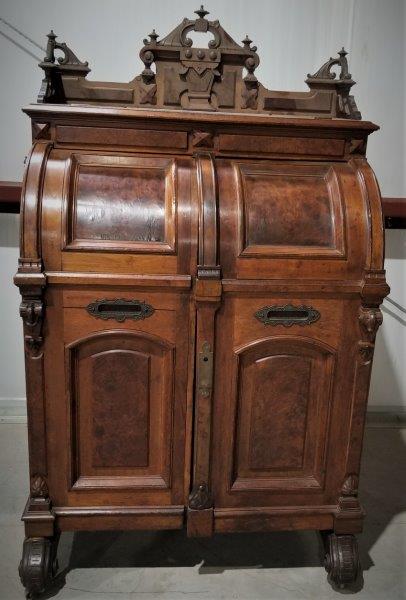 ESTATE SALE
Oct 30 & 31st from 9 to 5
76 S. Sierra Madre St #H
Colorado Springs, CO 80903
Located in the heart of downtown Colorado Springs,
at the old train depot, plenty of close-in free parking.
Also, a new restaurant "Brakeman's Burgers" has just opened several doors down from the sale, opens at 11 am
This sale consists of the following:
LARGE COLLECTION OF COLLECTIBLE US COINS & CURRENCY-historic currency, silver ingots, gold coins, proof sets, Morgan dollars, silver certificates, uncirculated notes, walking liberty half dollars, century of silver quarters (all silver), $10 & $20 gold certificates, mercury dimes, only Lincoln silver half dollar, 1797 American 1st silver dollar,$5 wood chopper note, 2 ½ dollar 1915 Indian head gold coin and much more!
VAN BRIGGLE Pottery collection- 50+ pieces
SIMPICH character dolls
MASONIC ceremonial sword & 32nd degree accoutrement
ORIGINAL ART assortment-listed artists plus local and regional artists
JEWELRY- fine jewelry and costume selection
FINE MINERAL COLLECTION-relocated to Colorado Springs from Cripple Creek for the convenience of local customers. Includes gold specimens from California, Nevada and Colorado; silver specimens; 'Sweet Home Mine' rhodochrosites; topaz from 'Agnes Dei" claim from the Pikes Peak region; Tiffany stone geode, domestic and international specimens; thumbnails, rose quartz by the pound; assortment of fine specimens, large and small available. The prices will reflect a 25-50% reduction from the appraised values.
Shoppers will be served on a first come, first serve basis, however, the number of people allowed in at a time will be limited due to social distancing restrictions.  Please wear a mask.
*Credit cards, cash and approved checks accepted*
Be sure to join our e-mail list so you don't miss a sale.
Interested in buying or selling antiques? Use our contact form to set up a consultation. We are currently especially interested in books, quilts, fine art, antiques buttons and jewelry (antique, estate and vintage jewelry).